Mora-Foto: tutorials for photography, Gimp and more
Many step by step tutorials for beginner and advanced users for photo editing with Gimp and photography with DSLR cameras.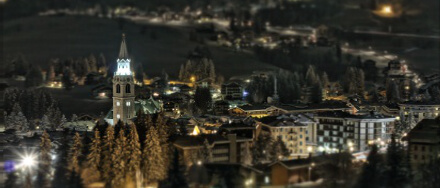 Thank you for visit Mora-Foto. In our website you will find many tutorials for photo editing and post production with Gimp and other free software. You will also find guides on photography theory, practice and technique. Our goal is to offer easy and free tutorials that will allow you to get professional photographs without having to buy expensive programs or equipment.
If you want to help us, you can consider to click on "support us", where we show you all the ways you have to help us. If you want to see which are the new tutorials added to the website, here you can read the updates.
This website is divided into different sections, but the most important is Gimp Tutorials, where you can find many tutorials about photo editing and post production with Gimp. All the tutorials have been traslated by me, About the quality of the translation.. Ehm... I just want to let you know you my motto: "Bad English, but good tutorials" so I hope you will forgive all the errors that you will find (I hope few, but I bet not so few).
Little story about us and this website.
My name is Marco and I was born in November 1983 in the North-East of Italy. I have a twin brother, named Andrea. Our passion for computers has many years, since we were teenagers. Our actual interests are photography, photo editing, and website developing. Actually we are not good photographers, but we're pretty able in post processing ang teaching. We own a Canon 6D camera, we shoot in Raw Format and we use Canon DPP or Darktable for the development of the raw files, and obviously Gimp for the post processing.
We bought our first DSLR camera, a Canon 550D, in the summer of 2010, after many months studying photographic theory. We were using Gimp for the post production of our photos a lot of time before, so we were excited about trying to work on high quality files, instead of the photos taken with the cheap camera we had until that day.
In the same year we decided to create this website. After hundreds and hundreds hours of work, I'm almost sure that mora-foto has become the biggest website in Italy with original content about photo editing with Gimp, so one day I decided to traslate in english a part of my Gimp tutorials.
In November 2013 we decided to update the whole Italian website and change the graphic, in order to make it responsive and we begun to thing about international users, so we created "GimpForPhotos", the English "fork" of this web site. The worst error about this website so far: I purchased a new ".com" domain and, with the help of Andrea, my twin brother, we began this new project. After one year the website had expired, and I decided to "kill the idea" because there were few visitors and it didn't worth the price of the domain.
I said it was an error because the ideal solution would have been to create an international domain from the beginning, but we have a ".it" website and this can't be changed easily. Around the year 2016 we rebuilt the whole website again, and we took the opportunity to publish again our dead project, so we decided to resurrect the english project, and this page has born.
Here you can read all the tutorial I've wrote about Gimp, this powerful and free software, that is the best free solution for non-professional photo editing so far. Gimp allows you to do the basics, as well as many advanced post processing effects. Obviously it gives best results with DSLR cameras, if you also have a raw editor to begin with. So, if you are not a professional photographer, or you don't want to spend many money on expensive licenses, Gimp is, for sure, the right program for you.
I'm sorry, but our domain name mora-foto makes sense only in Italy. The word "foto", in Italian, means Photo and Mora is just our family name. So the name for anglophone should be "mora-photo", but we don't want to make again the mistake of start a new website, so we keep using the italian domain.
If you are curious, the meaning of the word "mora" is both "blackberry" and "a female with brunette hairs", but in fact is only a surname.
If you want to help us, you could consider to support us: by clicking here you can see how or visit the website of Marco's new virtual reality project, Missiles Expo by Mora-Byte, that is an amazing journey through an exhibition of missiles in VR. Thanks for your visit and for have read all this introduction.
In October 2020 we decided to focus most of our energies on a new web project, a site where we could valorize the territory we live every day. After some reflection we created the project . CiaoCortina, a site to promote Cortina d'Ampezzo around the world. We suggest you to come and have a look at it.