Mora-Foto: tutorials for photography, Gimp and more
Many step by step tutorials for beginner and advanced users for photo editing with Gimp and photography with DSLR cameras.
Thank you for visiting Mora-Foto. In our website you will find many tutorials for photo editing and post production with Gimp and other free software. You will also find guides on photography theory, practice and technique. Our goal is to offer easy and free tutorials that will allow you to get professional photographs without having to buy expensive programs or equipment.
Mora-Foto is a website that has been created to share our passion for photography and photo editing for free. We want to help anyone who wants to dedicate themselves to this fantastic hobby, without having to buy expensive programs.
Using the buttons above you can follow us on our social pages. We are sorry because they are in Italian, but you can use them to write to us for any reason. You can also check for updates by visiting this page, where you can find the history of the updates of the website.
Presentations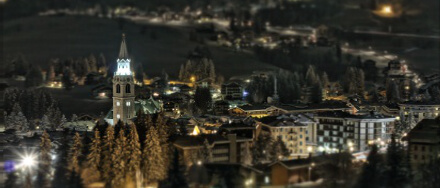 Our names are Marco and Andrea, we are twin brothers and we were born in 1983. Photography has always fascinated us, so in August 2010 we bought our first Reflex camera. Shortly after, in October, the idea of writing this website was born, thanks to the fact that another passion of ours is to create websites. We never thought we would get to where we are today, both in terms of contents and visitors. In this period, in addition to photography, we have also studied HTML5 and CSS, in order to offer you a fast and optimized website. The website has been divided into several macro sections, let's see them in brief:
Other projects
In October 2020 we decided to move on and start to build a new project: a website to valorize the place in which we live. After some thoughts we started to write CiaoCortina, a website that aims to become one of the best tourist guides for Cortina d'Ampezzo.
If you have never heard of it, it's a famous tourist place in the Alps. The website has been written with a lot of love, we recommend you to come and take a look if you ever want to come and visit Cortina d'Ampezzo, or if you are curious.
Updates
Mora-Foto was rewritten for the umpteenth time at the beginning of 2022: with the arrival of 4K monitors and very high resolution smartphone displays, some changes had to be made. We added a dark and a light theme, which is automatically set according to the settings of your device. Thanks to further optimization, Mora-foto is faster and nicer than ever: loading speed has always been a priority for us.
We have decided to focus on new generation devices, so a small percentage of less updated users will have some display problems. Technically, we started using Flexboxes and added a couple of simple Javascript to open the top menu.
If you have any problem with the layout, download a new browser or update your existing one, and everything will work correctly.
Browsing from smartphones and tablets is becoming more and more common, while remaining less than 50% of the total. The new version of Mora-Foto is even more "Responsive", this means that the site adapts itself to the screen size you use, whether it's a mobile phone, a tablet or a computer at any resolution.