Mora-Foto: A collection of tutorials and guides for photo editing with Gimp
Here you can find all my tutorials about Gimp and photography, many effects for your photos explained step by step.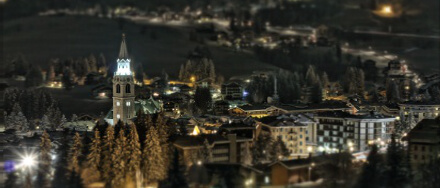 Thank you for visit Mora-Foto. This is the English version of my Italian website about photography and photo editing with Gimp. Here you can find many tutorials for this powerful and free software, a good solution for non-professional photo editing. It allows you to do the basics (crop, resize or straighten) as well as many advanced post processing effects. If you want to contact us, here you can find how.

I started using Gimp many years ago, and I think that is absolutely the best free software for photo editing so far if you like a step by step work flow. It's extremely complete and can even be compared to Photoshop for basic and non professional use. Obviously you need also a raw editor to get an appreciable result. So, if you are not a professional photographer, and you don't want to spend many money to buy expensive licenses, Gimp is certainly a great solution.
You can follow us on main Social Networks:
Any update about English version will be posted in English.
The Website.
This website is divided into different sections, definitely the most important is the one about Gimp Tutorials, basic and advanced effects explained step by step. Here are collected the best tutorials for Gimp I wrote in Italian, translated by me in English. About the quality of the translation.. I just want to remember you my motto: "Bad English, but good tutorials", so I'm sure that you will forgive my errors (I hope few).

The other section, photography, is absolutely secondary for now, in fact there is only a work in progress sign. You can reach it by click this link to the photography section, but you will not find anything. I hope to be up for something new in the future. Is really hard for me to translate a photography tutorial: There is a lot of text and I'm still learning in English, so the following section will be pretty empty, probably, even in the future

If there will be many visitors to this website, I'm pretty sure I will find the will to write more and more.
If you want to see some of my photos, you can visit my Photogallery. This is only a selection of my best pictures. If you are interested in all my photos instead, you can click here to see the Italian complete portfolio (Opens in a new window).
Little story about me and this website.
My name is Marco Mora and I was born in November 1983 in the North-East of Italy. I have a twin brother, named Andrea. Our passion for the computer has many years, since we were teenagers. Our actual interests are photography, photo editing, and website developing. Actually we are not good photographers, but we're pretty able in post processing ang teaching. We bought our first Reflex, a Canon 550D, in the summer of 2010. Actually we shoot in Raw Format and we use Canon DPP to process the raw files and Gimp for the post processing.
Some years ago, me and my twin brother, had decided to create a website about Gimp, to share our knowledge, we wrote many tutorials for newbies and advanced users and now we are one of the larger website about Gimp in Italy. Some month later, I decided to translate a part of our website, and I created "GimpForPhotos", the English "fork" of my web site.
The worst error about this website so far: I purchased a new ".com" domain and with the help of Andrea, my twin, we began this new project. I said that it was an error because I should host the tutorials on this ".it" website from the beginning. After one year the website had expired, and I decided to "kill the idea" because there were few visitors. In November 2013 we decided to update the whole Italian website and change the graphic, in order to make it responsive.
We took the opportunity to publish again our dead project. I'm sorry, our domain name mora-foto.it is a nonsense for an anglophone. Unfortunately the word "photo" in Italian is written "foto" and "Mora" is just our family name. The meaning of the italian word "mora" is "blackberry", but is also used for "brunette" hairs colour.
It would be great if you could help this website. There are different ways:
- Like this page on Facebook, any update will be posted in English language in order to recognise it from Italian ones.
- Help us to grow, spreading or linking this page anywhere you want.
- Send me a mail with corrections for the errors that I surely made.
Please also visit the website of Marco's new virtual reality project, where an interesting journey through an exhibition of VR missiles is proposed. https://www.mora-byte.com
Use of these tutorials, for non commercial purposes, is allowed only if you put a link to the homepage of this website.