Support us
There are several ways you can help us, here you can find out how.
In this page we are simply asking for your help. You can support us in many ways: accepting a low quantity of advertising (really few), a simple message of appreciation, help us to grow speaking or writing about us, consider a donation. It's up to you, we will never force you, this website will always be free and without registration.
Paypal donation
With the following button you can make us a donation with Paypal. You can choose if it will be only once, or a montly subscription. You can also choose the amount, even a cup of coffee or a beer would be really appreciated.
Use the above button and you' ll be redirected to the PayPal site, where you will need to enter an amount. If you want you can also check the box to make the donation a monthly subscription.
Crypto Donation
If you prefer, you can also make a donation in Bitcoin. A few Satoshi would, of course, be more than enough. Below you can see the QR code associated with our BTC address.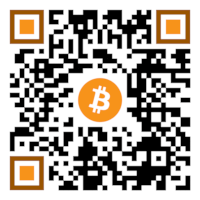 bc1qtku7wwm25w85cagfkd0yvr5l98h3d52w69zsfe
In the future we will study how to create a Lightning Wallet and perhaps consider adding other cryptoassets.
Advertising
You will see some advertising in all our website. We really want it to be less invasive as possible, so we decided to show only few banners: we avoid fullscreen crap, we have a normal background instead of an announcement. Nothing pops up, we use ony one platform, Google Adsense, in order to have a low number of ads, and it has been configured to be unaggressive. We are trying to bother you as less as possible. For this reason we ask you, if you use any adblocker, please consider to add us to a whitelist. You will see that the amount of ads you'll see will be absolutely reasonable. The first mission of our website is to be fast, light and readable.
Below you should see an advertisement...
Write us and about us
You can write us an email, even only to say hello. You can visit the "contact us" section to see how to stay in touch with us.
Like every website, the more links there are to our website, the more we will be visible. So, if you liked one of our tutorials, you can consider to link us writing something about us on a forum or a group where you are subscribed. It would be really appreciated.