Infrared fotography, Gimp tutorial
Infrared is similar to black and white, but is not completely desaturated.

The infrared photography is an experimental tecnique of the film cameras. The particular looking can be faked with Gimp easily.
Infrared light has very different behaviors respect to classical light, first of all is less affected by the haze, so the results will be better if you start with a clean photo with no fog.
For simulate the infrared photography with Gimp, first of all, open the image and then duplicate the Background layer.
On the Layers window (if you can't find it, press Ctrl+L) right click on the Background layer, then click Duplicate Layer.
Desaturate the Background-copy layer with channel mixer. Open Colors - Components - Channel Mixer and setup all the parameters like the following: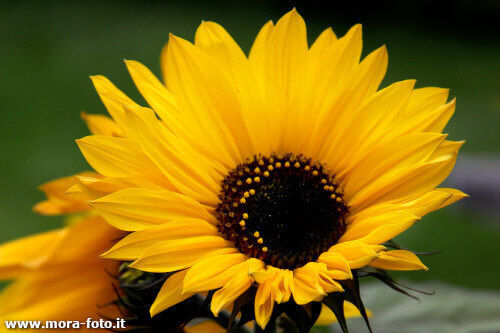 You can try different parameters for channel mixer, but the photo should not be too light.
Now you need to move Background layer above Background copy. Just left click and hold the Background layer, then move it above Background copy and release left mouse button.
The last step for infrared simulation with Gimp is to choose Overlay as blend method and set the opacity of the background layer to 50-70%. You have to remember that infrared photography is really desaturated, so don't exceed.
The result should look similar to the image below, where the colors of the sunflowers are completely unrealistic, with higher contrast and desaturated.