Two-Strip Technicolor, Gimp Tutorial
Two-Strip Technicolor is intended for simulate the colors of the old movies.

Technicolor was the most common color process used in Hollywood from 1922 to 1952. Gimp allows you to get the Two-Strip technicolor effect in two ways; Red/Cyan and Red/Green. The effect is more realistic with Red/Cyan tones.
The result we want to get is a loss of most of the color tones of the image, something similar to the next screen capture of an original movie of 1933, called "The Mystery of the Wax Museum".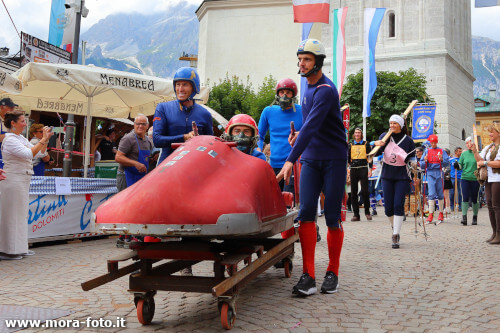 The two-strip technicolor gives the best results if your photo looks old, so I decided to use a rock band picture taken from onethirtybpm.com that is a website that no lenger exists.
As first thing, duplicate the background layer. Right Click on Background - Duplicate layer.
If you can't find the Layers Window try to press Ctrl+L.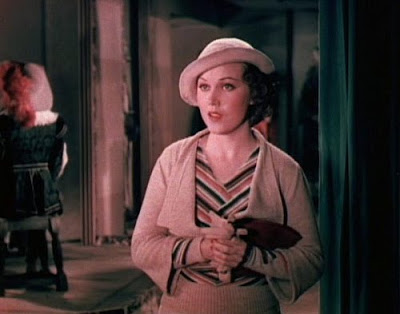 Now you need to create a new Level. Right Click on Background copy Layer and them choose New Layer, leave default parameters and press OK. Left Click on the foreground color and select a pure red (ff0000), select the Bucket Fill Tool and click anywhere in the photo with left button. You will get a flat red level.

Select Multiply as blend mode, leave opacity to 100% and merge down (Right click on New layer - Merge Down).
Hide the Background copy Layer (Click the eye icon on the left of the copied level).
Now you need to create a new flat cyan layer, redo all the steps done before for the red channel.
Right Click on the Background and select New Layer, then fill it with a pure cyan (00ffff).
Merge down the level with Multiply mode and opacity to 100% as before.
Attention: Next step seems useless, but is fundamental to get the two-strip technicolor:
Desaturate the Background (Colors - Desaturate - Lightness - OK)
Now choose Colors - Colorize and press OK (Ensure to have Hue set to 180)
The last step for this two color technicolor tutorial is to unhide the Background copy Layer, select Difference as Blend mode, leave 100% of opacity and merge down (Right Click on Background Copy layer- Merge Down).
Next you can see the result you should get, notice that the green tones are completely gone:
The result could be even better if you enhance the saturation of the image.
If you appreciate this effect, you can also be interested in cross processing tutorial for Gimp.