Bleach Bypass effect, Gimp tutorial
Bleach bypass enhance the contrast and reduce saturation for a more dramatic photos.

Bleach bypass is an effect that reduce saturation and increase the contrast. Next you can see a sample:
In this photo I decided to desaturate the background in order to highlight the car, if you want to know how I did, I suggest you to read my Tutorial for selective black and white with Gimp.
Now is better if I start to write the tutorial, so look at your photos and choose one that could fit to bleach bypass effect.
Open the Image, then duplicate the background layer. Right click on the Background on the levels window, than choose Duplicate layer. If you can't find the layers window, try to press Ctrl+L.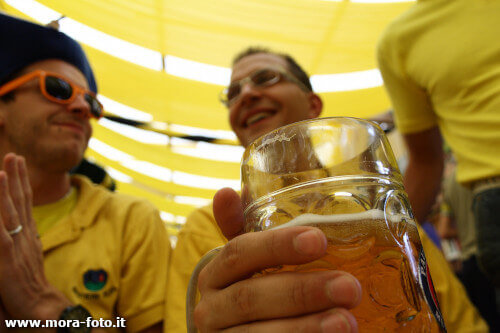 Desaturate the Background Copy layer, press Colors - Desaturate, select Lightness, then click Ok.
Merge down in "Overlay" Mode, opacity 60-80%, as you like.
Open Color - desaturate, then set saturation parameter to -50, click OK.
Set a a curve like the following one in Colors - Curves; If you are not comfortable with curves, read this tutorial.
Now you have finish, as I said at the beginnig of the tutorial, you can also desaturate the parts of less interest in the background with a selection for a selective desaturation. Next you can see another sample of Bleach Bypass.